Welcome to our website!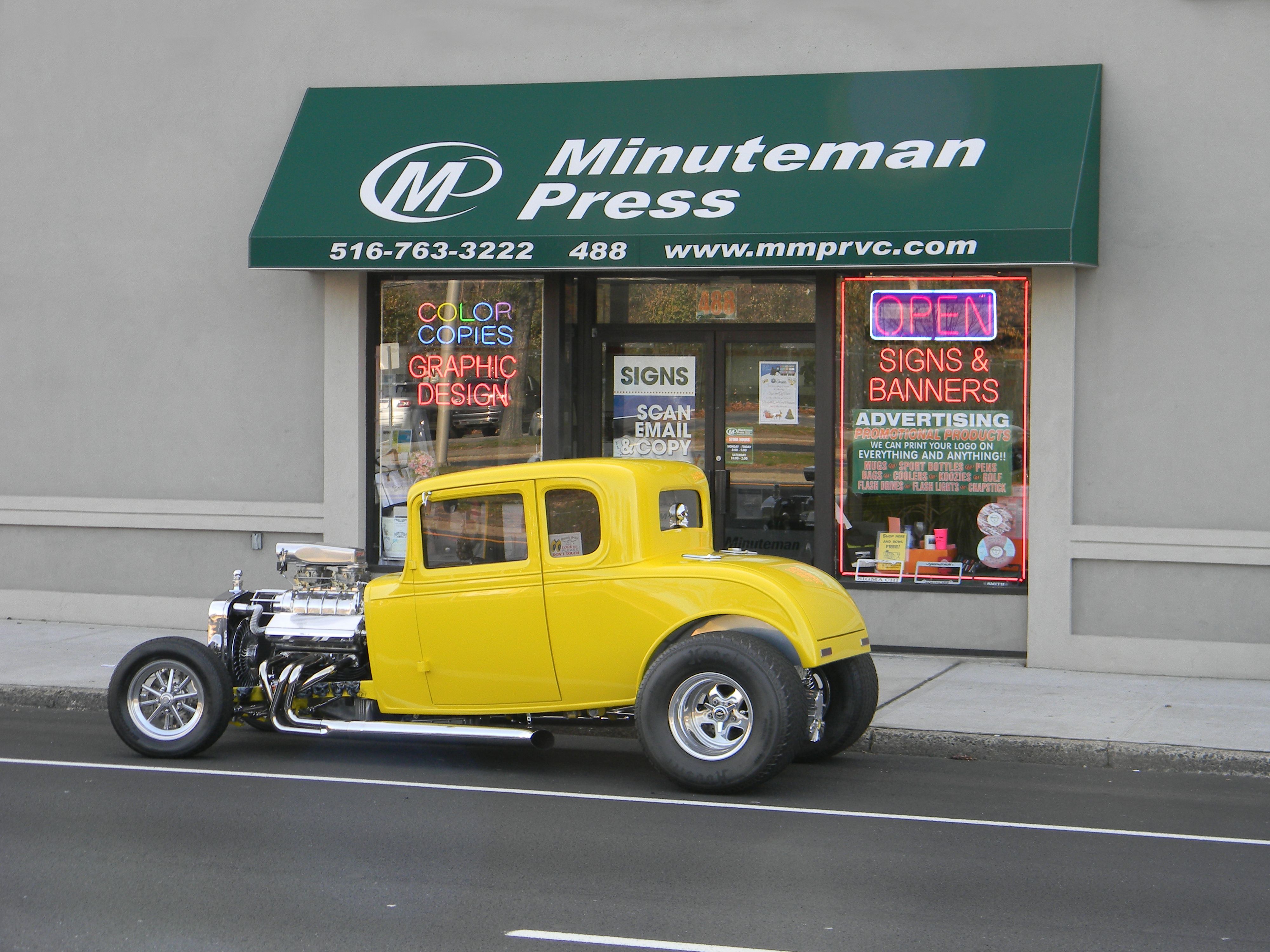 Minuteman Press of Rockville Centre was opened in 1986. We are a staple in the Rockville Centre Community and have been for 33 Years. We have earned a reputation for producing High Quality Printing at great prices and fast too. We service Rockville Centre, Oceanside, Hempstead, Baldwin, Freeport, East Rockaway, and every other town from Long Island to New York City and more. We cater to many chartible & non profit organizations, by giving them great pricing and service to help them meet their goals.  Printing...Is what we do.  Every Business needs some form of printing.
Your company should be using Minuteman Press Of Rockville Centre. If your not then you owe it to yourself to at least give us a try…  You have nothing to lose! With our Full service Graphic Design, Offset and Digital Printing Facility which incorporates Booklet Making, Folding and any other Bindery/Finishing Service you could think of, it is no wonder that we can 100% guarantee our printing. We make it easy to order printing, and re-orders are even easier (just another reason to use us) It doesn't get any simpler. When we do a printing job for you it must meet or exceed your expectations, if for some reason it doesn't we will make it right or it's free. It will be on time or it's free. By the way we have not had to give away any free printing, we are that good!! Besides what good is free printing if your deadline was missed or the quality is unacceptable? You can only gain from our products and service! It's guaranteed or you pay nothing!!! It is a Win Win situation. You only need to use us once to appreciate how easy we make it for you.
We are not your average print shop.
We have a keen staff of professionals that have been in the printing industry their whole lives; we eat, drink & sleep printing it's all we do! We know what customers need and expect from their printer, and we give it to them! Quick turnaround, Accurate High Quality Printing at a price point that is more than fair.  Our quality is a step above any other printer, guaranteed.  All our printing is 100% Guaranteed. You have to be beyond satisfied or we didn't do our job well. You Know What! We do our job well!   That is why we have been in business for 31 years  and under the same ownership. Customer Service and Satisfaction is Number ONE!!!! After all, anyone can print.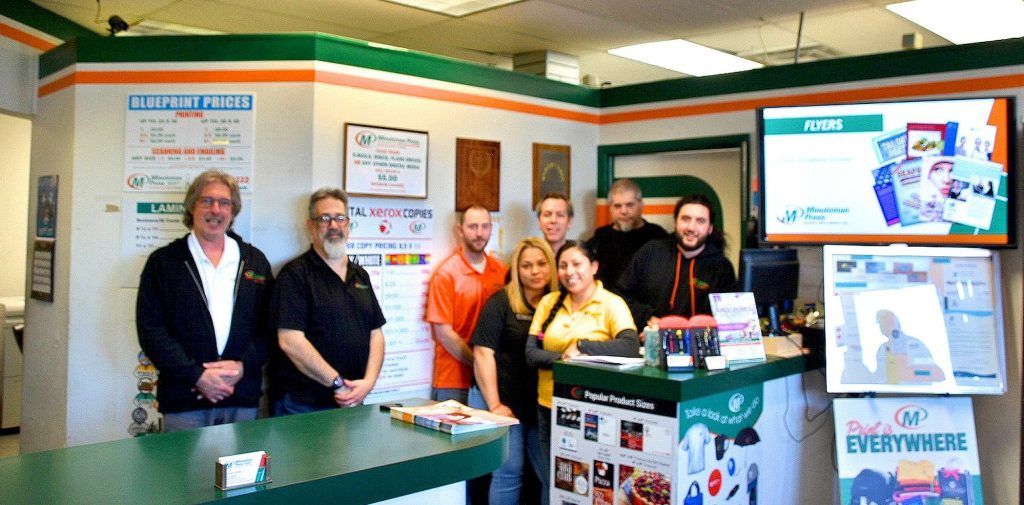 Longevity in Long Island: George Dormani Celebrates 20 Years as Minuteman Press Franchisee in Rockville Centre
George Dormani has spent 33 years as part of the Minuteman Press franchise team in Rockville Centre and is celebrating 20 years as the owner of the business.
NEW YORK – For over three decades and 20 years as the sole owner, George Dormani is proud of the business he has been able to build with his Minuteman Press design, marketing, and printing franchise in Rockville Centre. Long Island and the New York Metro area is the home base of Minuteman Press International, which started in 1973 and has grown to nearly 1,000 franchises worldwide. George says, "Minuteman Press was up and coming in the 1980s and today we are as relevant and vital as ever! I began 33 years ago in Rockville Centre working with an owner who was right off Wall Street. In 1999 I became the sole owner and since I started I have found Minuteman Press and myself to be a great match."
The printing industry has certainly evolved over the years, and George is quick to credit Minuteman Press International for keeping up with the times and leading the charge with new products, services, and innovations. He says, "Minuteman Press helps us stay on top of the latest trends and best technology. I also feel like being here for 33 years means personal success and that I did something right!"
Prior to franchising with Minuteman Press, George's passion was cars. After working in the automotive industry as a mechanic, he realized, "I enjoyed working on my car but hated working on other people's cars and didn't like working for an employer." That is when he turned to Minuteman Press and made the transition that helped George become his own boss.
One of the biggest reasons George has been able to grow his business and achieve such stability over the years is his faith in the Minuteman Press franchise system, which focuses on making connections in the community and providing the best quality and customer service. He says, "I feel it is important to be involved with groups and networking in the community. I'm involved with the Rockville Centre and Oceanside Chambers of Commerce, the Rockville Centre Lions Club. We also offer discounts to the schools and teachers in our community, and we donate quite a bit to those community-related organizations. Whatever we give back we seem get back in return, and a little goodwill goes such a long way."
George continues, "Customer service is the big secret to our longevity. Without our customers, we wouldn't be here and it is important for them to trust us to be reliable and do right by them. The outstanding customer service we strive for is achieved thanks to the dedication of the staff here at Minuteman Press of Rockville Centre. They carry the work load and make sure that our customers always get what they need and that they leave with smiles on their faces. I have the best people working here and most of them have been here 15 years and more. Nobody wants to leave, I hear it every day. They actually love their jobs."